George Mason University is All Together Different
The George Mason University brand is more than a tagline, logo, or color scheme. While all of those are parts of a brand expression, the brand identity of Mason is the factual and emotional summary of everything the public believes Mason is made of. Our brand is our soul. These are the qualities that make Mason distinctly Mason.
To understand Mason's brand identity, we asked our own stakeholders—students, families, faculty, staff, alumni, donors, and community leaders—how they view Mason. Their responses revealed our contemporary brand identity and shaped this brand expression.
Mason's Reputation in Our Community
For a half century, Mason has been Northern Virginia's hometown university and one of its central catalysts for transformation. Credited for speeding the region's transformation into a global technology hub, and bursting into the research space as the youngest-ever university to reach top research status, Mason has also become Virginia's largest, most diverse, and most innovative university.
Mason attracts students from a broader spectrum of life than any other Virginia university. In Mason, they see a place that welcomes them and offers a proven and flexible environment to launch or continue their life journeys.
Families can count on Mason for the academic rigor, access to opportunity, and diversity of experience and perspective that will prepare students for a successful future.
Mason alumni are proud of our diversity, innovation, and reputation on both the local and international stage, as we continue to have a significant impact in critical areas like the economy and national security. Mason is where our alumni began their successful careers and where they continue to find relevance and inspiration.
The dedicated faculty and staff at Mason are committed to solving the problems of tomorrow by furthering their critically significant research and nurturing fearless leaders and thinkers. We recognize and appreciate that commitment.
Donors view Mason as a source of abundant solutions to the many problems facing the world because of our practical approach to research, the work we do to improve our communities, and our proven ability to develop talented, fearless leaders.
For our government and industry leaders, Mason is an invaluable community asset, trusted partner, and source of economic growth given our role in attacking tomorrow's most challenging problems while producing a highly skilled and dedicated workforce.
Mason's brand pillars are a collection of characteristics, beliefs, and values that help define who we are, who we strive to be, the experience we offer, and how we are different from other schools. Mason's brand pillars are: Diversity, Inclusivity, Grit, and Audacity.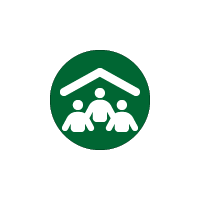 DIVERSITY
We are the sum of our rich diversity of origin, identity, circumstance, and thought. Diversity defines our scholarly excellence because it allows us to see the world more completely, to think more creatively, and to learn more effectively. More than that, we can create new knowledge and solutions that are not even possible without such diversity.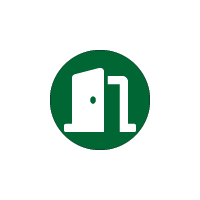 INCLUSIVITY
We don't like barriers. We believe education is a lifeboat of opportunity that is supposed to have room for everyone. When students choose Mason, we don't say "no." We show them how it can be done, by identifying educational pathways that meet them where they are. And we fully engage them where we are, at America's crossroads of government, industry, and research.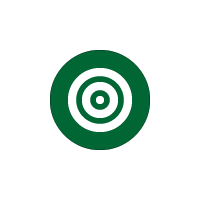 GRIT
Every one of us worked hard to get here. Many of us overcame bias and barriers along the way. But obstacles that make journeys more challenging also fortify us with resilience. And so, we show up ready to work that much harder, knowing that the world ahead will demand everything we have to offer.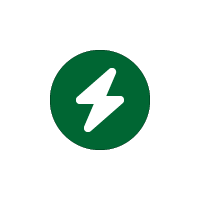 AUDACITY
No grand challenge was ever solved with more of the same. At Mason, we are on a relentless quest to transform the world. And we're not waiting for permission to act. The future's threats and opportunities demand fearless leaders like all the people of Mason, who dare to ask, "Why not us?" and "Why not now?"
Core Beliefs
Our core beliefs lie at the heart of our organization, and they are what we hold in common to drive our collective decisions as an institution. They inform our core values, shape our vision, and catalyze our mission.
We believe in inclusivity over exclusivity.
We believe in advancing our mission by being willing to take risks, not avoiding them.
We believe our best work is only possible when we apply our diversity of origin, identity, circumstance, and thought.
We believe talent is equally distributed among people, but opportunity is not. At Mason, education is opportunity's great equalizer.
We believe we grow wiser and stronger from examining our full truths, no matter how complicated, messy, or discomforting they might be.
We believe we are strong enough to work, live, and study together, even when we disagree.
We believe no problem is unsolvable.
Our Vision »
Your World, Transformed
Our Purpose »
Together, We Enable Your Future Success Through the Advancement and Sharing of Knowledge
Mason's Core Values
The pressures we face today may be different from the past, but our core values remain the same and continue to guide our actions.
OUR STUDENTS COME FIRST—Our top priority is to provide students with a transformational learning experience that helps them grow as individuals, scholars, and professionals.
INNOVATION IS OUR TRADITION—We strive to find new and better ways to deliver on our mission while honoring time-tested academic values.
WE ARE CAREFUL STEWARDS—We manage the economic and natural resources entrusted to us responsibly and sustainably.
WE THRIVE TOGETHER—We nurture a positive and collaborative community that contributes to the well-being and success of every member.
DIVERSITY IS OUR STRENGTH—We include and embrace a multitude of people and ideas in everything we do and respect differences.
WE HONOR FREEDOM OF THOUGHT AND EXPRESSION—We protect the freedom of all members of our community to seek truth and express their views.
WE ACT WITH INTEGRITY—We hold ourselves to the highest ethical standards as educators, scholars, students, and professionals.
George Mason University
Brand Guidelines
Mason's brand guidelines are intended to serve as a reference tool, to be used when crafting content about Mason, to ensure our brand is appropriately and consistently reflected in all our communications—both internally and externally. If you have questions about the Mason brand and/or want to learn more about how to incorporate the brand into the content you produce, please contact the Office of University Branding.
Mason's brand guidelines and resources are currently available to the Mason community. Have questions about accessing or using the guidelines? Contact Creative Services in the Office of University Branding at creative@gmu.edu.